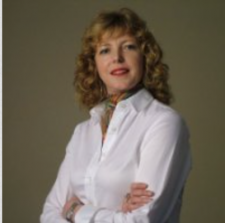 Condor Board Soars, Ethically, Higher
Condor Gold Plc today announced the appointment of Ms Kate Harcourt to the companies board as a non-executive director this week.
Ms Harcourt, who describers herself as giving: "Strategic or specific advice to mining companies on the environmental and social aspects of their activities", joins the Condor board following the International Finance Corporation ("IFC") becoming a 8.5% shareholder of Condor in the last part of 2014. 
A quick rundown of Ms Harcourt's CV is as follows: Kate Harcourt (MSc, CEnv, MIEnvSc) is a former Director of Health, Safety, Environment, Community & Security (HSECS) at MagIndustries Corp. and a sustainability and environmental professional with 24 years of experience, principally in the mining industry. She has worked mainly for junior mining companies as a member of the Owner's Team providing leadership on sustainability issues. These include assignments for Hummingbird Resources in Liberia and Mali, Euromax Resources in Macedonia, First Quantum in DRC and for Rio Tinto in Europe and Africa. She has undertaken a number of projects in many countries, including challenging jurisdictions and has worked on a contract in Nicaragua since 2010. Prior to this she worked at Golder Associates and Wardell Armstrong as a Senior Environmental Scientist. She will bring a range of expertise covering the mining industry, IFC Performance Standards and HSECS matters to the Board of Condor.
So what's this new board appointment all about and why is CSR21 drifting into old city movers, Mudlark (FT circa 10 years ago) territory? Well, at the end of 2014 Condor Gold raised £3.51m sterling from the World Banks private sector investment arm: the IFC. Shortly after Condor completed its Pre-Feasibility Study for La India gold project in Nicaragua that demonstrated the project is economically viable in today's markets with a number of different outlined ways forward into production.
Condor seems to have found a funding development route to progress its project involving 'third sector capital'. The appointment of Ms Harcourt is interesting, as it seems to be core component of progressing the La India forward in the correct manner for both the pre-existing board and their new investors. Is this a case of a company benefiting from corporate citizenship credentials in difficult times for funding?  
With third sector funding groups becoming increasingly important for smaller resource companies operating in the developing work CSR 'burn' suddenly becomes an important part of the investment case. Building and operating a mine at all costs is not the game for investors such as the IDC. Instead the creation of a sustainable project benefitting all recognized stakeholders is the objective, with little or no embarrassment along the way created by the investee company.