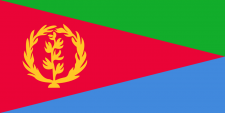 CSR In Eritrea: The Tricky Case of Nevsun
Thursday, 29 October, 2015
In terms of mining and in terms of Western-style industrial projects in general, Eritrea is relatively new territory.
One of the trailblazers into the country back in the early part of the last decade was Nevsun Resources, which successfully built and commissioned the Bisha mine around 150 kilometres west of the capital Asmara.
Bisha's now an established part of the mining sector landscape, and a part of the local landscape too.
But Nevsun always knew that in the business trail in Eritrea wasn't the only one it was blazing.
There was, and is, a community and social relations trail too.
That's why the company makes great play of its adherence to what's known as the International Finance Corporation Performance Standards for Social and Environmental Sustainability.
These standards are outlined in a 72 page document released in 2012 and available here, and among the major topics outlined for consideration are labour and working conditions, community health, safety and security, land acquisition, and environmental and social risks.
In the case of Nevsun, any immediate impact of Bisha is mitigated by the relative sparseness of the local population.
Within a 30 kilometre radius there are five villages, so the population explosion isn't exactly pressing in.
Nevertheless, Nevsun has been in systematic communication with the villages since 2004 and has developed what it calls a Community Assistance Plan to ensure that the needs and aspirations of the villagers are catered for as Bisha continues operations.
In particular, the company is providing materials and technical expertise for infrastructure projects including enhanced local transportation routes, improved sanitation facilities, increased supply of safe drinking water and improved wells, piping and diversion channels.
Current work also includes efforts to enhance local irrigation through a harnessing of ground water supplies.
With all that going on it's perhaps not surprising that Nevsun's own corporate and social responsibility report runs to around 50 pages.
Central to the approach outlined by Nevsun are regular community meetings.
This more than anything else underpins a good community and social relations programme, because information is a commodity in itself and a lack of it can lead to uncertainty, fear, and in the worst cases, direct action and violence.
Even so, it's not all been wine and roses for Nevsun or its associates and partners.
One reason why Nevsun might be going the extra mile in terms of CSR is that Eritrea's human rights record is often called into question.
Indeed, earlier this year the UN Commissioner for Human Rights took a look at Bisha and concluded that because army conscripts were used in the construction work that amounted to forced labour.
The report itself says that the contractors hired by Nevsun were required to use local companies for the provision of their unskilled labour, and these in turn used conscripts, according to the UN.
 A similar conclusion was reached by Human Rights Watch in 2013.
That sits ill alongside a 50 page CSR report, but is hardly a smoking gun as far as Nevsun itself is concerned because although the alleged abuses were done on its dollar, they were effectively mandated by the Eritrean authorities themselves.
What's more, Nevsun's own response was robust.
The company called the UN's report "sensational and unbelievable", and pointed out that the report's author's hadn't even visited the country, let alone the mine.
Nevsun also argued that it had tried to engage with the investigators but had been rebuffed. This, said the company, brought into "serious question" the methodology used in the compilation of the report.
As an alternative, Nevsun commissioned its own human rights report, carried out by what it called a "reputable international human rights lawyer".
According to the Nevsun literature, this report is available on its website. Only it isn't, the link is broken, right next to the following phrase: "Respect for human rights is one of the core values at Nevsun".
One wonders. The company didn't respond to requests for comment.