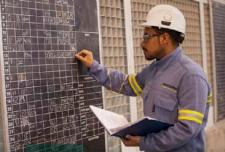 Ma'aden Blazes A CSR Trail In The Middle East
Wednesday, 13 January, 2016
Western liberals are apt to get in a flap periodically about equality, the repressive judicial system and the dominant position of the royal family in Saudi Arabia, to the point where you might have thought that CSR wouldn't get much of a look-in.
But you'd be wrong.
Because it's not just Western liberals that believe in CSR. Those who adhere to other political models, like the Saudi system espouse its merits too.
Consider the following, from Ma'aden, one of the country's leading mining companies: "Ma'aden's business model is to build value throughout the mining value chain in Saudi Arabia, from 'mine to market'".
The company talks of the "significant challenge" that this presents and of going on a "multi-year journey".
But the commitment is real, and not just because it can be used to fend off the overly aggressive attentions of Western liberals.
There's also an economic imperative.
Saudi Arabia's economy is dangerously weighted to oil. Not such a bad thing when oil is pushing up to US$120 per barrel as it was just a couple of short years ago.
But less of an attraction when oil is down at around US$30 as it is now, plumbing depths which some analysts argue represent the worst oil price slump since 1970.
Be that as it may, the idea of diversifying the economy, and of doing it sustainably, has all sorts of policy attractions.
So Ma'aden's "long journey" makes sense from a political as well as an economic and a social standpoint.
"We have proudly accepted", says the company's 2015 sustainability report, "our responsibility to lead a sustainable mining sector here".
If that sounds a slightly obvious thing for Saudi Arabia's biggest miner to be saying, it's worth bearing in mind that although it's emerged as a national champion, this is a company that's only been in existence for 18 years.
Unlike most of its larger mining peers in the world, it has neither a decades-long track record of CSR, nor, like many peers, a questionable history when it comes to interaction with local communities and the environment.
Certainly if Western liberals do want to tilt at Saudi, Ma'aden is not the target they should go for.
But having said all that, what CSR is it actually doing?
First off, charity begins at home.
The company inaugurated a home ownership programme for its staff. Under the terms of this scheme workers will have to bear the principle of the loan, but Ma'aden will cover all administrative expenses.
And that's not all. The staff themselves are often the beneficiaries of detailed training programmes as Ma'aden deliberately targets high school graduates for vacancies, or alternatively draws talent directly out of the Saudi Mining Polytechnic, which it has helped to fund.
To date, Ma'aden calculates that it has invested more than SAR95 million in training 1,300 young Saudis for employment in the mining sector.
And it's not just about the direct employees.
And Ma'aden also makes efforts to support local industry and supply chains. Indeed the company is somewhat evangelical about this, and talks of its role as "a lynchpin for the creation of new anchor industries in Saudi Arabia".
The message is clear.
If Ma'aden can drive demand economic development will follow.
At the last count, 78 per cent of its corporate-wide purchasing budget was spent on local suppliers, which equates to a total of SAR9.7bn.
"Bringing local context into global mining is a key part of our journey to becoming a world class minerals enterprise," says Ma'aden's Khalid bin Saleh Al-Mudaifer.
It's still early days, but Ma'aden seems to be making all the right noises.