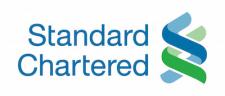 Standard Chartered suspends involvement in controversial coal project - or does it?
After facing significant pressure to disassociate itself from a controversial Australian coal project some widely characterised by naysayers as a 'carbon bomb,' Standard Chartered bank has said it will 'go no further' with the project until it had examined its environmental credentials.
Standard Chartered has been advising Indian outfit Adani on the construction of the Carmichael mine.
Aside form the carbon budget arguments pertaining to coal, the project to build the mine involved expanding a port on Abbot Point on the Great Barrier Reef, a plan not to the liking of Unesco and one which might precipitate the reef's addition to its list of endangered world heritage sites.
According to the Guardian newspaper, "If the project goes ahead it could ease the way for at least eight more mega mines in the coal-rich Galilee basin in western Queensland. Together, the Galilee mines would be the second largest of 14 "carbon bombs" – massive fossil-fuel projects, which threaten to derail efforts to limit global temperature rises to 2C, the widely-agreed limit for dangerous climate change."
There's more than a fair bit of murkiness to all this. From a follow up piece in the same paper:
"While attending the bank's annual general meeting in London, chairman Sir John Peace said: "We will go no further with this project until we are fully satisfied with all the environmental aspects." He said the bank was in "active discussion" with the Australian government and ready to meet green campaigners.
But Peace declined to answer questions on Standard Chartered's ties with Adani. A senior executive at Adani's Australian mining subsidiary told a Queensland court last month that Standard Chartered had lent it $680m (£448m) for the project – calling into question the bank's official statements that it is not a lender."
Coming in the context of recent major public campaigns to divest from fossil fuel investments, which have targeted such heavyweights as the Norwegian State Pension Fund and the Bill and Melinda Gates Foundation, this story's unlikely to go away. And with the scale of ambition and investment apparent in the project, the conflict's likely to run for a while. Watch this space.
ENDS
http://www.theguardian.com/environment/2015/may/05/standard-chartered-fa...
http://www.theguardian.com/business/2015/may/06/standard-chartered-vows-...