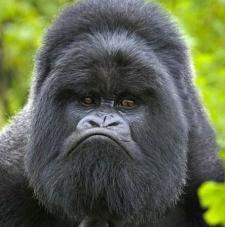 NGOs call for mining ban in World Heritage sites
Wednesday, 26 November, 2014
Via no less august a channel than your correspondent's London Zoo membership newsletter, we learn this week that Nine global NGOs have come together to call for a ban on mining in World Heritage sites.
In doing so, they've release a call to action that can be read in full here (pdf).
It's nothing too controversial, given that essentially it's asking countries to honour commitments already made (we know, we know). That said, some of the points made might cause the odd ripple or two among extractives not currently showing world heritage sites (Virunga National Park, anyone?) adequate respect. Specifically, they're calling for:
1. States Parties to the World Heritage Convention to fulfill their obligations regarding the preservation of these important properties. In particular, we encourage States Parties to:
i. cancel all existing mining and oil/gas concessions that overlap World Heritage sites and allocate no such concessions in future; 
ii. include in national legislation a no-go provision for mining and oil/gas exploration and exploitation in World Heritage Sites;
iii. include in national legislation a stipulation that appropriate and rigorous preemptive appraisal processes, such as international best practice  environmental and social impact assessments, must be undertaken for all mining and oil/gas exploration and exploitation activities that may affect 
World Heritage sites.
2. Extractive companies, financial institutions and industry groups that have not already done so to adopt and implement no-go and no-impact policies for all mineral and oil/gas exploration and extraction activities (including associated infrastructure and activities) in and around all natural and mixed World Heritage sites.
As teh accopmanying press release puts it, "Urgent action is required to stop the trend of increasing encroachment of extractive industries on natural World Heritage sites. While a number of companies and industry groups in the mining, oil/gas and finance sectors have committed to no-go policies of varying scope for World Heritage sites, many other companies have yet to make such a pledge, and action by other key stakeholders beyond the private sector is also necessary to ensure effective, universal protection for World Heritage sites. "
Succinctly put. We'll be at Mines and Money in London next week, and perhaps we'll ask a few people about their no-go policies. At a time of shifting plates beneath the extractive industries (described to us by a politican last week as "the future flag bearer of UK development policy"), the old survival-at-all-costs motive might not quite be the argument it once was. We shall see.
ENDS
admin.zsl.org/sites/default/files/media/2014-11/NGO%20WHS%20no-go%20statement%20final%20with%20logos%2018-11-14.pdf
http://www.csr21.org/news/geopolitical/global-witness-gunning-soco