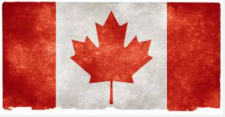 CANDA QUICK RESOURCE FACTS
Thursday, 20 November, 2014
Canada quick facts. CSR21 was sent these and we thought we'd share the random knowledge. 
Quick Facts
·         Canada's extractive sector — oil, natural gas and mining — generated $174 billion of exports in 2013, accounting for over 39 percent of the total value of Canadian domestic exports.
·         Canada's natural resource sector directly and indirectly accounts for almost one fifth of the country's nominal GDP and 1.8 million jobs.
·         With interests in more than 8,000 properties in more than 100 countries, Canadian extractive sector companies account for almost half of the world's mining and mineral exploration activity.
·         Nearly 3,200 Canadian suppliers, including engineering, environmental, legal, financial and equipment companies, provide expertise and equipment to the mining subsector alone.
Background: http://www.international.gc.ca/media/aff/news-communiques/2014/11/14a.aspx?lang=eng