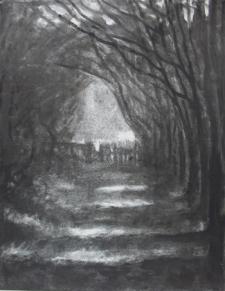 Global witness/Steinmetz/BSG update
Tuesday, 13 January, 2015
For context's sake, you may remember that in 2013 (as Global Witness summarises) "Beny Steinmetz and three executives of his companies, BSG Resources (BSGR) and Onyx Financial Advisors, filed claims for alleged breaches of the Data Protection Act in the UK High Court, saying Global Witness's reporting on a bribery scandal in West Africa infringed their privacy by misusing their personal data."
We reported on this here, and have been providing ongoing related updates on BSG, Guinea, Simandou and the various connected murkinesses such as this, this, and many others in the interim - a cursory search of the site will bring these to light. 
The court then passed the case to the Information Commissioner's Office, and we received an update yesterday to the effect that "it is "satisfied that Global Witness is only processing the personal data requested… for the purposes of journalism" and is therefore able to rely on an exemption, available for public-interest journalism, to provisions of the Data Protection Act."
We received the following statement from Global Witness yesterday:
"In a significant victory for press freedom, diamond billionaire Beny Steinmetz has failed in a bid to force Global Witness to hand over source material gathered in a corruption investigation after the UK's data watchdog upheld statutory protections for public-interest journalism.
The Independent newspaper explained the issue well: this is an important test case which enables campaign groups to "claim the same public interest safeguards as traditional media for material they hold arising from investigations… which include the compiling of in-depth reports on allegations of bribery and corruption affecting the environment".
[…]
With the Information Commissioner's ruling, journalists and campaign groups can continue to expose corruption without fear of the Data Protection Act being abused to shut down investigations and endanger sources.
The story has been picked up by a variety of news sources such as the Financial Times, The Guardian, The Independent and Haaretz."
A blow for press freedom, today, and a welcome one. And a real one too, perhaps particularly pertinent in this week's news climate of ongoing discussion about what is and isn't OK to discuss in public.
This type of thing, and the accompanying transparency and use of the courts and related structures for good, accountable outcomes is to be welcomed. Here's hoping, though, that the ultimate benefit belongs to the people of Guinea.
ENDS
http://www.csr21.org/content/global-witness-sued-escalating-feud-bsgr
http://www.csr21.org/news/geopolitical/simandou-gets-murkier-suits-ahoy
http://www.csr21.org/news/risk/simandou-vs-new-yorker-addendum
IMAGE: Light at the end of the tunnel, via Google and Pete Marsh