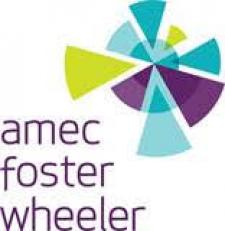 Amec Foster Wheeler & sustainability reporting
Press release alert!  but the CSR21 team is about to set of for further shores for a week or so and there's just time to ship this on in its raw form - more momentum building, we hope sincerely, behind the notion that 'sustainability' and 'resources' belong not only in the same sentence but possibly also in the same clause. Press release alert!
PRESS RELEASE
Amec Foster Wheeler makes sustainability reporting more accessible with its first combined strategy since the acquisition of Foster Wheeler last year
·        Innovative reporting via new dedicated microsite [sadly not one of ours... —Ed]
·        Focus on solving natural resource challenges
·        Public commitment to achieve targets
London, United Kingdom (1 June 2015) - Amec Foster Wheeler today launches its new sustainability strategy, Resilient World - on the 15th anniversary of the creation of its original leading sustainability programme.
To maximise the opportunity for external stakeholders to understand the new strategy and engage with the business, Amec Foster Wheeler has dispensed with the traditional hard-copy publication and instead offers its report via an interactive web site. Users will be able to download sections of the report specific to their needs or interests using a range of factsheets, case studies and corporate data which will be updated in real-time.
The web site address is: www.amecfw.com/sustainability
Under the common thread of creating a Resilient World, the new strategy encompasses corporate, social and environmental responsibility, aligns with Amec Foster Wheeler's mission, business and brand and commits the company to helping to solve tomorrow's natural resource challenges in partnership with customers, colleagues and suppliers.
In addition to operating with a foundation of excellence by, putting safety first, always acting ethically and with integrity and caring about our communities, the Resilient World strategy focuses on three pillars - people, innovation and delivery.
·         people - investing for tomorrow by developing a diverse, inclusive and talented workforce which exhibits our values and behaviours to drive sustainability;
·         innovation - delivering innovation technologies, solutions and services that add business value for our customers whilst minimising environmental impacts; and
·         delivery - being a trusted partner by embedding a consistent sustainability standard across our projects
Amec Foster Wheeler has committed to measuring itself against these ambitious aspirations through a series of stretching targets which will be developed in detail over the coming months. The targets will seek to embed behavioural change through ambitious goals to increase revenues from innovative technologies, solutions and services, increase the number of clients adopting sustainable solutions and widening the talent pool from which the company recruits.
The company is also committed to re-qualifying for inclusion in the Dow Jones Sustainability Index, to the principles of the Global Compact and to reviewing its policies, procedures and processes to achieve higher levels of sustainability.
Together these will drive change and help deliver progress towards a more resilient world. 
Frances Fay, Head of Sustainability at Amec Foster Wheeler said: "The new dedicated website is our attempt to make sustainability reporting more engaging. Behaving ethically and being a leader in sustainable business practice is extremely important to us, not just because our customers and employees demand it, but because it is the best way to create long-term value in our business. We called our new strategy Resilient World as we hope to make a real difference to the world's natural resource challenges."
ENDS